For those who really care about their skin, especially eyes areas since eyes are the main beauty of the face, must have thought about buying--or have had bought--eye cream(s). But are eye creams really necessary or you were just wasting money? Let's find the answer together! :)
cr : http://blog.doctoroz.com/
When do I need to start using eye cream?
There is no precise answer because results might be vary on every individuals. Mostly, 40 is the number of age which skin starts loosing its elasticity so it is recommended to use eye cream. But since the aging of eyes area is caused by accumulation that has happened for years, start using eye cream since early 30s is not a crime thou. Fine lines cannot be avoided but with the right prevention, you might get extra 5 years fine-lines free rather than without any treatments. Need to note that besides of natural aging, smoking, alcohol drinking, and sun exposures will dehydrate skin and accelerate aging. These factors will make you need to determine when is the right time for you to start using eye cream.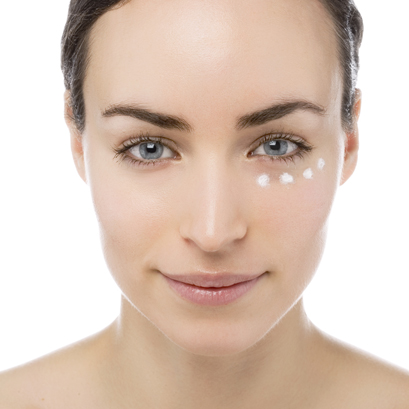 Special cream for eyes? Aren't face moisturizers have the same function?
In facts, eyes are different from the other parts on face because eyes area are the most sensitive area to aging and will be the first to show the signs of aging. Any face expressions like crying or laughing will involve the fine lines around the eyes. Yearly accumulations of making face expressions will create wrinkles around the eyes.
(crows' feet).
Why do we should not use moisturizers or face creams around the eyes?
Skin around the eyes is thinner and more sensitive compared to the other part of skin on face. That makes the chemicals in moisturizers / face creams can trigger allergy Eye creams are exclusively made so it is lighter and easier to absorb for the eyes area.
I hope this article is useful and develop our knowledge about eye creams and eye areas.
Thank you for reading and God bless you! :) See you on my next post!
ps : There might be many similar articles out there, especially very similar or same title on Google, but I wrote this article without copy pasting / taking others idea. All I wrote was all information I gathered from my local town newspaper 'Tokoh' and re-write and translate it in English so hopefully I can share this with bigger range of people. ^_^)b